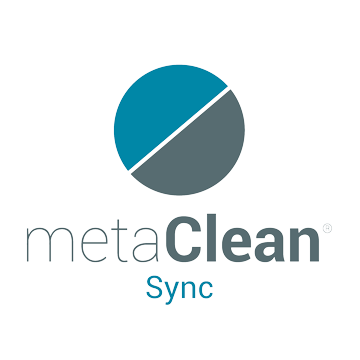 MetaClean Sync
MetaClean Sync adds, modifies and removes metadata in documents in real time and without user intervention. Ask for a demo!.
MetaClean Syncs helps to prevent the leakage of confidential information that occurs when sharing documents, since MetaClean will treat all files before they are shared by any of the available means (email, social networks, WEB servers / FTP, etc.), designed for servers and desktop computers (desktop version).
Runs as a background service to automatically monitor selected local or network directories for the required file extensions:Microsoft Word, Excel, PDF, etc., and all this in a transparent way and without user intervention. 
Data loss prevention functionality (DLP):
It provides protection against users who try, accidentally or maliciously, to reveal confidential information, since any document that is copied to another disk unit will be monitored in real time and, depending on the classification of the document, its copy will be allowed or not, informing the system administrator of any attempt to exfiltrate information.
MetaClean Sync has a graphical interface that allows you to select the directories to monitor, file types to be treated (Microsoft Office, PDF, Open / Libre Office and / or Multimedia files) and the metadata policy to be applied (delete or modify metadata).
MetaClean Sync can be deployed in bulk through the Active Directory.
Creation of metadata templates to eliminate, add or modify standard or customized metadata to facilitate the modification of metadata in the documents.
Possibility of creating an unlimited number of metadata templates to establish corporate policies by department or area.
Continuous protection in real time against leaks of confidential information through metadata without user intervention.
Centralized management of metadata policies.
Allows to tag the documents with customized metadata.
Allows you to configure metadata modification in PDF with signature. The protection of the signed PDFs can be activated so that MetaClean does not modify the metadata and the signature is invalidated.
Compatible with cloud storage: Google Drive, OneDrive, Azure Files shares, etc.
MetaClean Sync Workstation licenses cannot be installed on server architectures.
The MetaClean Sync Server Edition licenses will allow processing documents stored in network drives, shared drives and external devices.
The number of files processed by MetaClean Sync Workstation and Server Edition is limited to a maximum of 50,000 files per year, if it is required to process a larger volume please request a quote.
All versions include one year of: technical support and updates.