MetaClean mail solutions for desktop are designed as plug-in to treat the metadata of attachments in emails before they are sent out of the company, this all takes place transparently to the end user. Avoiding the leakage of information that occurs continuously in communications by email. and, therefore, reducing the economic and reputation impact derived from the malicious use of the metadata.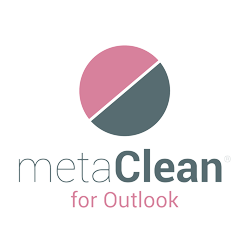 Plugin para Outlook y Outlook 365 que permite el tratamiento de metadatos al adjuntar documentos y/o imágenes de forma automática al enviar correo.
Disponible para sistema operativo Windows.
Dispone de una interfaz gráfica para configurar una plantilla de metadatos para indicar qué acciones aplicar sobre los ficheros: borrado o modificación de metadatos.