What You See Is Not What the documents Knows.
Protect your business from a leak of sensitive information.
Is Your Business GDPR-Compliant? Metadata management facilitates GDPR compliance.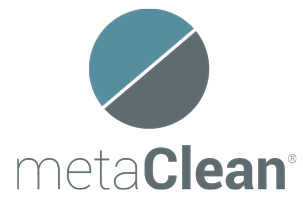 It is our suite of products and services that will help you prevent the leakage of confidential information in metadata and hidden data from documents.
It helps prevent the leakage of confidential information that may occur when sharing a document that includes untreated metadata or hidden data, which could which could potentially be utilized by third parties to carry out malicious actions compromising the security and image of your company or organization, in addition to preventing considerable expenses from any possible legal actions.
Prevent the leakage of confidential information through metadata, avoiding possible phishing attacks.
Manage metadata in documents for:
Remove hidden data and confidential information from Microsoft Office documents (Word, Excel, PowerPoint and Visio), Open Office (text documents, spreadsheets and presentations), PDF and images, audio and video files.
Apply metadata templates that allow tagging the documents, for example by department, confidentiality level, project, etc.
It is cross-platform: Windows, Linux, Unix and Mac OS.
Compliance with applicable regulations:
Spain National Security Scheme
GDPR
ISO-27001
Specifications of the Spain CCN-STIC-835 guide
Automatic metadata processing
Apply the metadata template or remove the metadata or hidden data to all documents before they are shared by any of the available means (email, social networks, WEB / FTP servers, etc.), and all this transparently for the user.
MetaClean is a registered trademark.
Request a demo of the MetaClean solutions or a forensic metadata analysis to know the risk status of your company or organization.
Our experts in metadata and cybersecurity analysis will be happy to give you a quick demo (30 minutes)!.
We will not send spam. You will receive a real response from a real person.