MetaClean comes to your aid
Convert the metadata into your great allies for compliance with the GDPR and other regulations applicable in your Country. For Spain: the National Security Scheme and the ISO 27001 standard.
The European regulation of data privacy GDPR (General Data Protection Regulation) is creating new challenges for IT departments.
An adequate management of metadata is essential to comply with the new legal requirements, MetaClean solutions are an advanced metadata management for office documents that helps to complies with GDPR. Request more information.
Challenges of companies or organizations with the GDPR.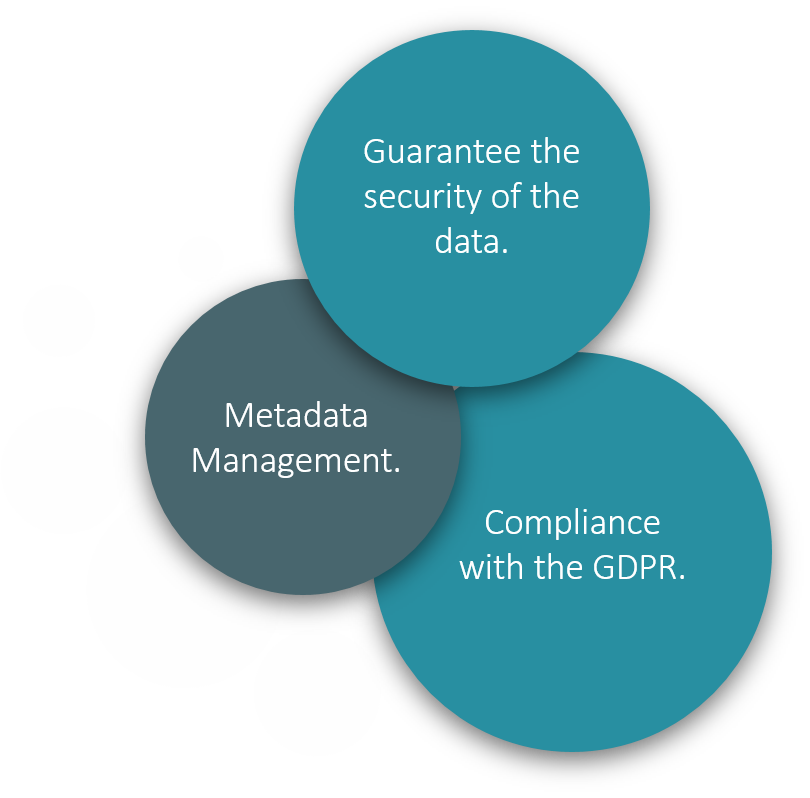 GDPR stipulates that the interested parties (the people) have the right to access their personal data processed by an organization.
To provide access to data, an organization must first identify in all the places where the data resides. Metadata allows organizations to locate the data they need.

Interested parties should also be able to receive their personal information from one organization and transfer it to another organization.
In order for an organization to be able to deliver this information, it must first assign and locate each location of the data, it can only be done through metadata.

GDPR requires organizations to inform interested parties within 72 hours of discovering a possible violation. .
Metadata, for example, the name, email or date of creation of the office document, help organizations determine when and how a hack occurred.

The GDPR maintains that the interested parties have the right to demand from their organization that their personal information be deleted or forgotten.
This might seem quite simple, but personal information is stored in many different places, MetaClean can help your organization to control your personal data, allowing them to see, download or delete their personal data easily via metadata from office documents.

The GDPR requires the inclusion of data protection from the beginning of the design of the systems.
Through metadata, organizations can identify confidential data elements and, therefore, understand which data requires protection.